In the race for ever more power, many engine manufacturers have pushed the limits of 2-stroke engine design by developing a new generation of cylinders with externally located stud bolts. The new Stage6 100 cm³ R/T FL cylinder also one of those cylinders with external flange.
Tuning specialist Stage6 announced their brand new 100 cc high-end racing cylinder, the Stage6 R/T FL100, in the middle of the month. The cylinder will be launched gradually, as initially only a few units are available and will be sold as tuning kits.
Racers, tuning fans and drag racers can finally check out the new part, which is unquestionably one of the best racing cylinders ever. Of course, the cylinder is not street legal, it is a pure racing product.
The Stage6 R/T FL100 cylinder is the result of a a long development phase that lasted several months and introduces a novel layout. The aluminium cylinder has a 52 mm bore, has 6 overflows and a bridged exhaust.
The R/T FL100 cylinder can be worked on and modified; the Stage6 engineers have left enough space and material for even the most demanding tuners to work on it to get even more power out of it.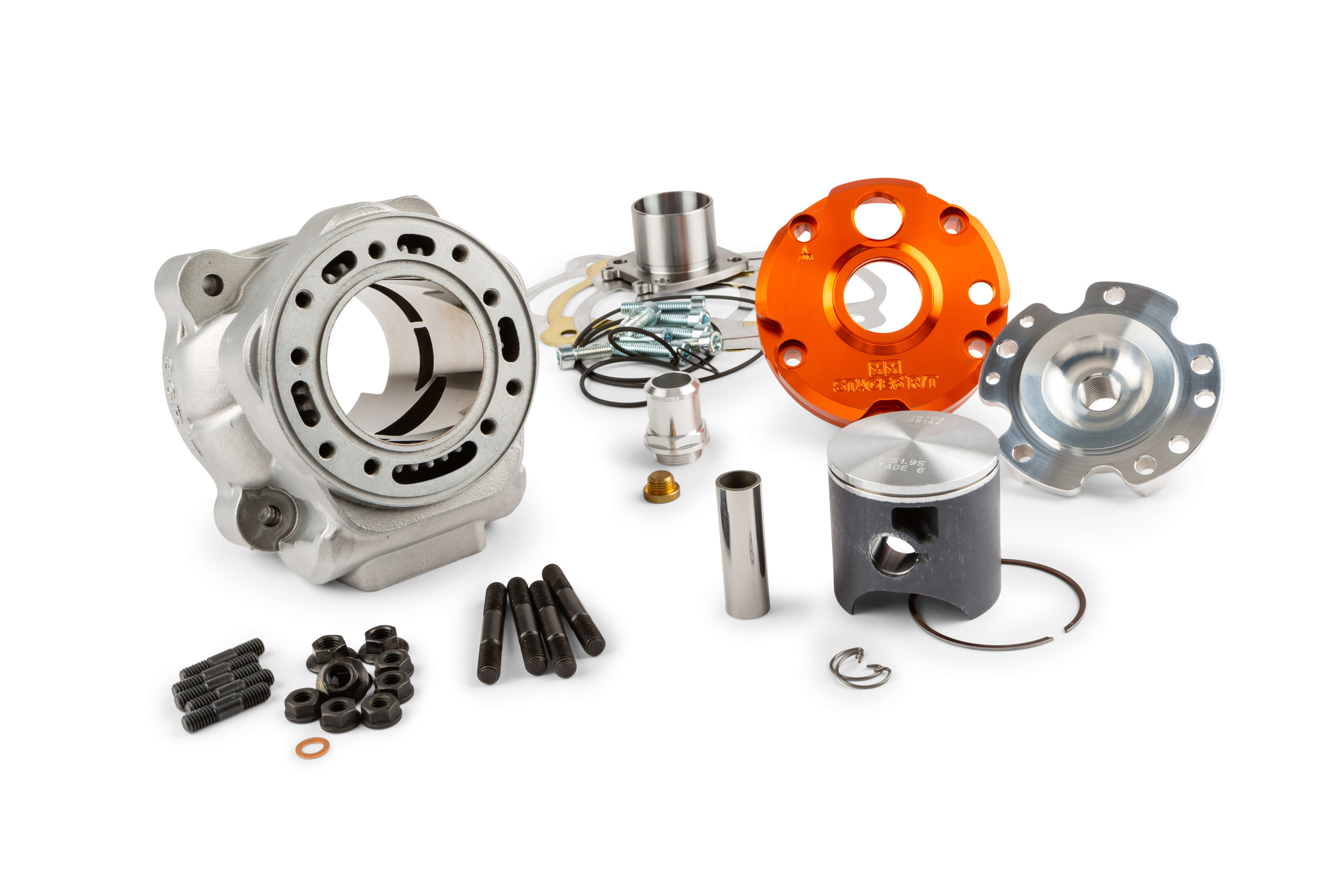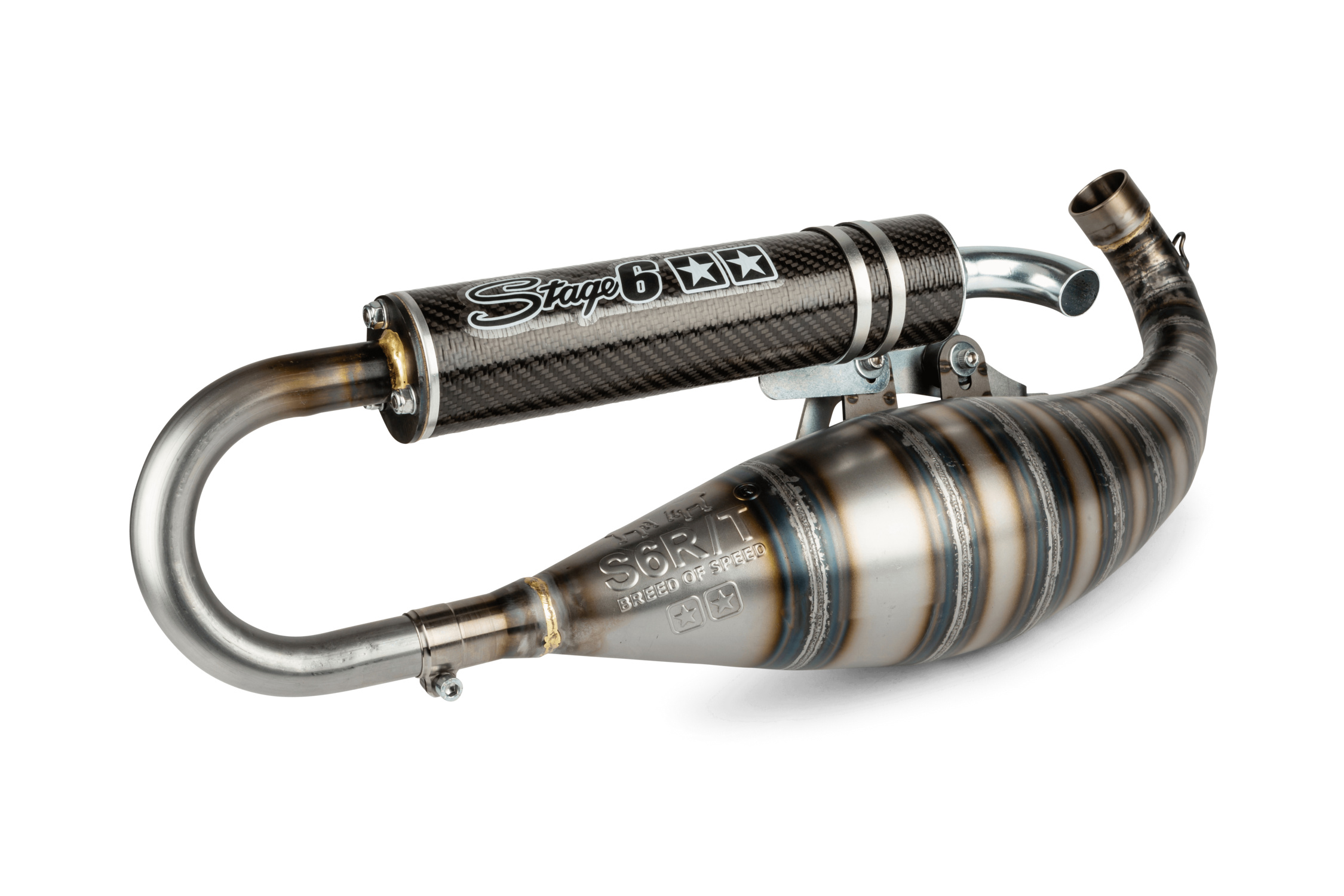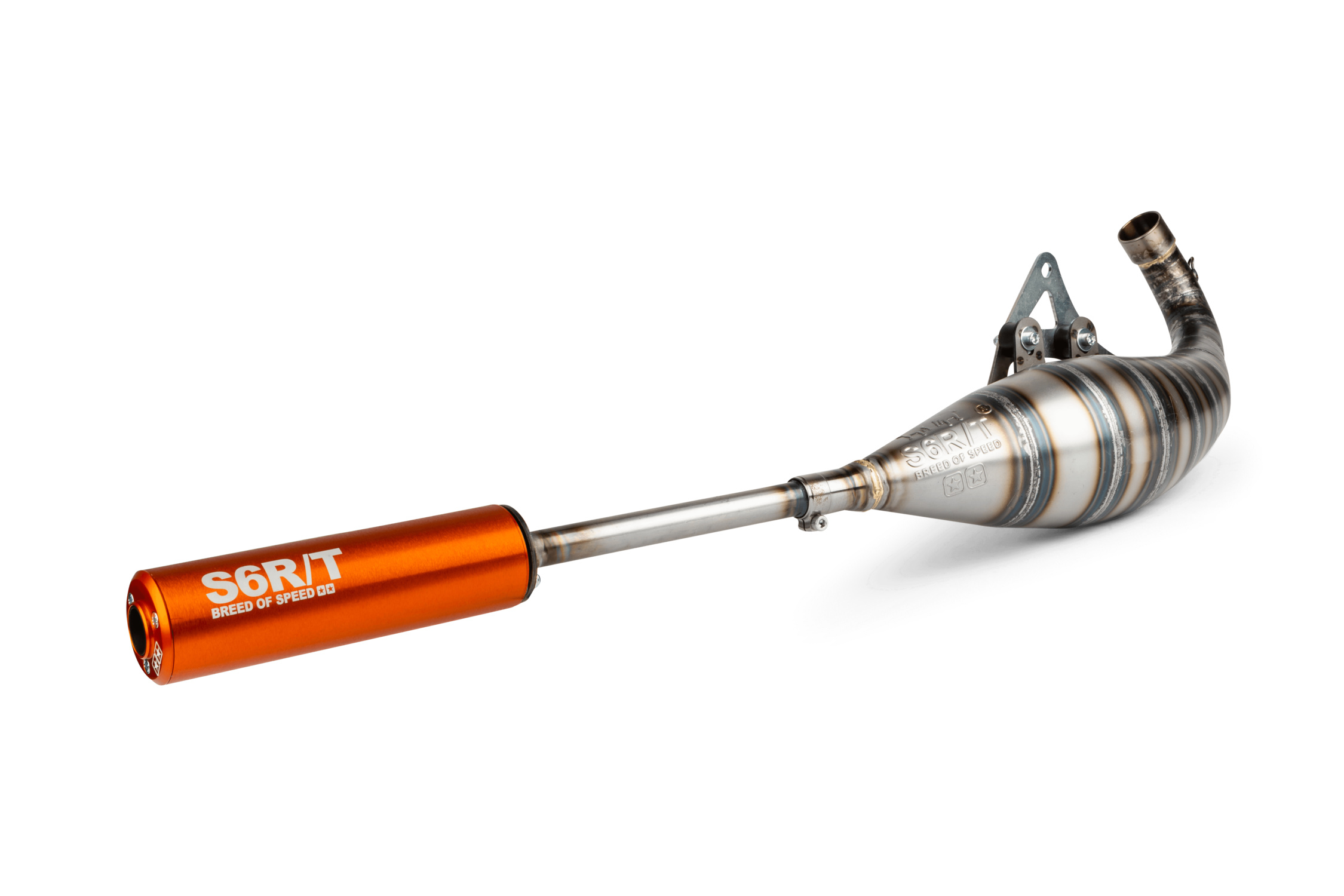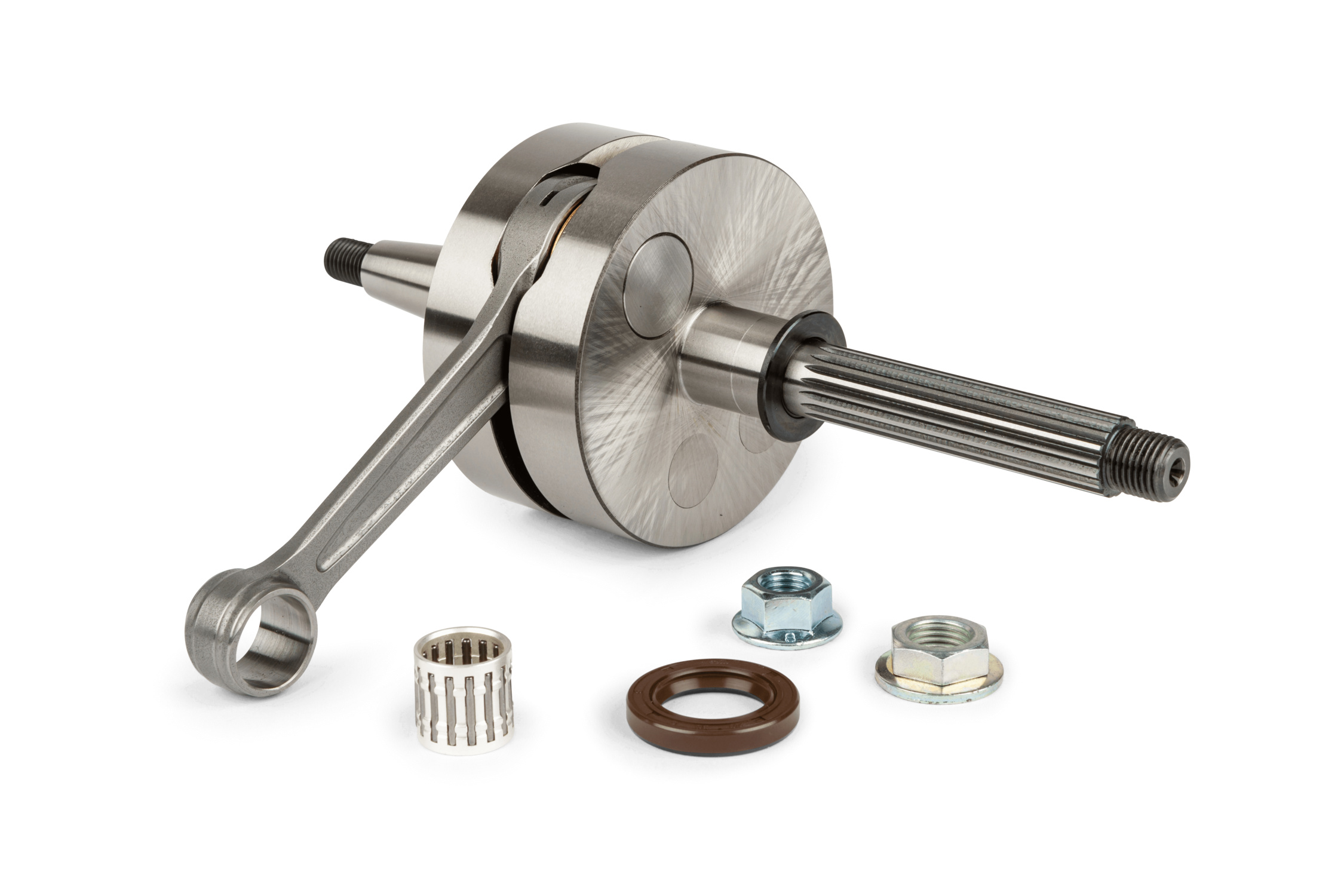 The cylinder comes with a 47mm stroke crankshaft, 100mm connecting rods with forged crankwebs, 6 tungsten inserts, a 20mm crankpin, a CNC machined connecting rod and a silver 14 x 17 x 16.6mm small end bearing. All this makes this crankshaft a veritable high-end product with high life expectancy.
The kit also includes a Stage6 R/T FL 100cc exhaust, with either a straight drag race pipe with orange anodized CNC aluminium silencer or a curved racing stinger pipe  with carbon silencer.
The kit is designed to be mounted on a flange mount crankcase (2Fast Passion, Malossi C-One, Malossi RC-One, Polini P.R.E. et TPR Factory). The Stage6 R/T FL 100 cc pack will get you over-the-top power (40 hp on the P4 dyno) and high reliability.
To actually reach its full potential, the Tuning Kit Stage6 R/T FL100 has to be combined with a Stage6 R/T digital internal rotor ignition, a Stage6 R/T Oversize CVT kit, a Stage6 R/T PWK carburetor (minimum 34 mm), a Stage6 by V-Force reed valve and a longer transmission.